While updating our immigration system has been a slow process, over the last decade, there have been efforts to pass comprehensive immigration reform legislation and the DREAM Act. Other reform efforts include executive actions such as Deferred Action for Childhood Arrivals (DACA) and Deferred Action for Parents of Americans and Lawful Permanent Residents (DAPA). Learn more about the ways America can upgrade its immigration system.
Recent Features
This guide to provide policymakers, the media, and the public with an easy-to-understand guide to the main components of S. 744 and the purpose behind them.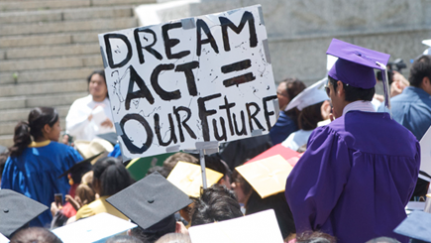 The Development, Relief, and Education for Alien Minors (DREAM) Act's main provision provides permanent resident status to young undocumented immigrants. It however, has not yet been passed by Congress and become law.
All Legislation Content