The immigration laws and regulations provide some avenues to apply for lawful status from within the U.S. or to seek relief from deportation.  The eligibility requirements for these benefits and relief can be stringent, and the immigration agencies often adopt overly restrictive interpretations of the requirements.  Learn about advocacy and litigation that has been and can be undertaken to ensure that noncitizens have a fair chance to apply for the benefits and relief for which they are eligible.  
Recent Features
Despite immigration restrictionists' efforts to derail implementation, a new rule went into effect allowing certain H-4 spouses (i.e., spouses of H-1B workers) to apply for work authorization.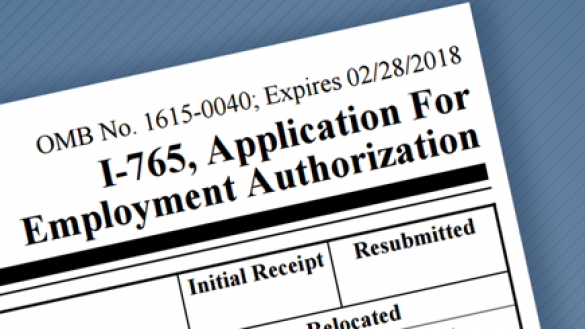 By regulation, USCIS must either adjudicate EAD applications within a fixed time period or issue interim employment authorization. Yet, USCIS regularly fails to do either, leaving noncitizens in a precarious position, unable to work legally and at risk of losing their jobs, related benefits and, in some states, their driver's licenses. Since 2013, AILA has repeatedly tried to address these delays with USCIS. Nonetheless, at a meeting with USCIS headquarters in April 2015, agency representatives indicated that "USCIS no longer produces interim EADs." Faced with increasing reports from immigration lawyers of EAD adjudication delays, the Council and several partners filed this lawsuit against USCIS and DHS.